Character's info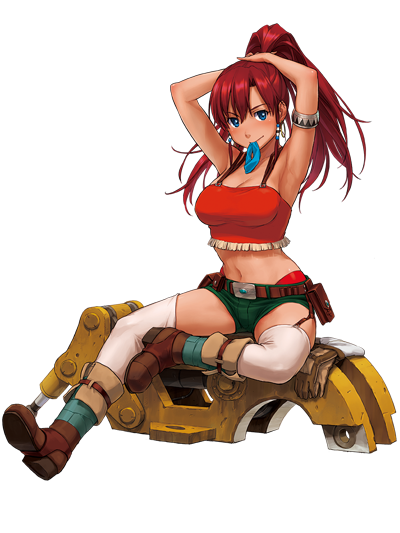 Name: Jade Moureau
Monster specie: Mermaid
Age: 17
Sex: Female
Sexuality: Straight
Special Giant scar over back
Personality's: She is Kind,Funny,Help full,Serieus when need,...
Like's: Dolphins,Water,coral,ships,fish, the color Blue,Necklance,rings,ocean,swim
Dislike's: Hot weather,Desert,The color Red,Human flesh
Motivation's: Thechnical engeneer
Fears: Lightning,Wolfs,Fishers,fire,kraken,hunt
Appearance
Height human form: 168cm
Height Monster form: 2m
Eye collour: Blue
Hair collour: Red
Hair style: Pony tail
Clothe's: Skirt,Shirt,shoes,Glasses
Accesoirs: Necklance,Ring,Backpack
Strenght: Can't drown,can talk under water,can see clear under water,can talk with fishes
Weakness: Fire,Lighting,Fishingrod,Harpoon,Lighters
Background

History:I was 4yeras old. I lived on a ship. It was 14july when it happend.Whe wre just fishing. The ship of my parents was attacked by a kraken. The kraken eat first my dead. My mother shout:'JADE JUMP INTO THE WATER' Then i said: 'but mom i can't swim' then my mother said: 'JADE JUST DO WHAT I SAID' I took her hand jumpt into the water.Whe thought whe where safe. we swimed away.But then another kraken approved. That attacked my mother and her last words are :'Jade ur a mermaid think about mermaids and u turn' then i said: 'what i'm a,mermaid?' then she said 'Yes Jade i love you' that's the moment when she died.The kraken saw me and he swimt to me. Then i thought about thee words my mom said. so i thinked about mermaids. And i turned. and i got away. That waws the first time i turned. a few months later i went back for looking after stuff. I found the necklance of my dad. I searched afther the ring of my mother and found it. And i promised that i NEVER would lose the necklance and ring.
Faceclaim: Bellows from Gargantia on the Verdurous Planet
Last edited by Ownbyur11 on Tue Jul 23, 2013 11:15 pm; edited 1 time in total

Ownbyur11




Posts

: 3


Join date

: 2013-07-23


Age

: 20


Location

: Turnhout



Sorry, disapproved.

No, the only monster's that can curse you are Chimera's and Vampire's.

Ownbyur11




Posts

: 3


Join date

: 2013-07-23


Age

: 20


Location

: Turnhout




Ownbyur11




Posts

: 3


Join date

: 2013-07-23


Age

: 20


Location

: Turnhout



Approved. But you suck at you're grammer.


Similar topics
---
Permissions in this forum:
You
cannot
reply to topics in this forum